Main content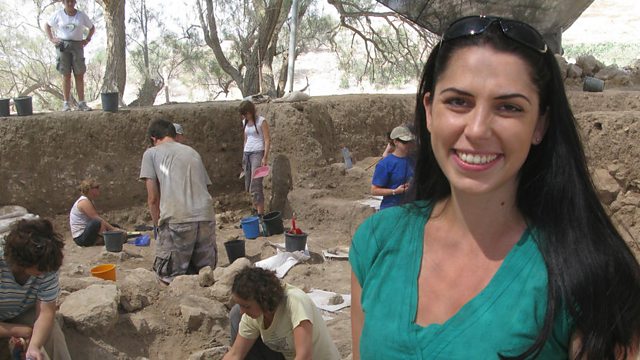 Did King David's Empire Exist?
Dr Francesca Stavrakopoulou goes on the trail of the Biblical King David and his fabled empire. A national hero and icon for the Jewish people, and a divine king for Christians, David is best known as the boy-warrior who defeated the Philistine giant Goliath. As king, he united the tribes of Israel. But did he really rule over a vast Israelite kingdom? Did he even exist?
Stavrakopoulou visits key archaeological excavations where ground-breaking finds are being unearthed, and examines evidence for and against the Biblical account of King David. She explores the former land of the Philistines, home of the giant Goliath, and ruins in the north of Israel and in old Jerusalem itself purporting to be remains of David's empire.
Duration:
More clips from Bible's Buried Secrets