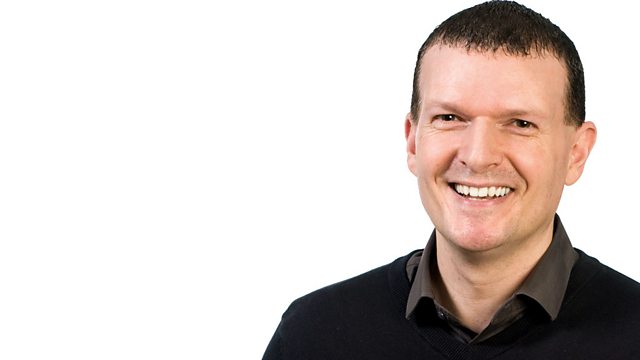 Robbie Savage, young drivers and job cuts
7.08am: Derby City Council's been asked to look again at its plans to close children's centres.
7.15am: We hear about a television documentary, featuring actor Neil Morrisey, which looks into abuse that happened at a Staffordshire children's home in the 1970s.
7.22am: Latest on the murder of Thorntons worker Jia Ashton.
7.37am: We hear of concerns in Ashbourne about young drivers causing problems at a town car park.
7.44am: As John Port School will become an academy tomorrow, we'll hear from the first school in Staffordshire to change to an academy.
7.53am: India are in the final of the Cricket World Cup, we hear reaction from Simon, a cricketer and India fan from Derby.
8.08am: We hear from the Derby museum worker who says he was only given a day's notice he was losing his job.
8.14am: More on young drivers, we hear from an Ashbourne father of a teenager who died because of speeding.
8.38am: Quad arts centre on its funding.
8.45am: Robbie Savage on his Sony nomination.
8.55am: Barton-Under-Needwood is getting its first royal visit for 500 years.
Last on