Main content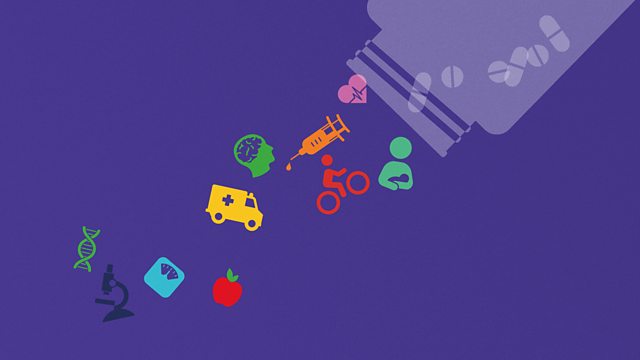 14/03/2011
Voice banking; helping dementia carers; medical tourism in Taiwan; Kala Azar in Southern Sudan
Voice banking is a developing technology being used to create personalised voice synthesisers. It could help patients who know they are about to have surgery to remove their voice box, as well as those with progressive illnesses like Parkinson's Disease and Motor Neurone Disease. Laurence Brewer was diagnosed with Motor Neurone Disease two years ago. He's one of the first people in the UK to try out this new technology. Dr Sarah Creer, from the University of Sheffield, has spent years researching the use of personalised voice synthesisers.
Two weeks ago, Health Check devoted a whole programme to caring for people with dementia. One of the features talked about simple strategies for allowing dementia patients to live in their own homes for longer. For example having brighter light bulbs, transparent kitchen cupboard doors and even sensors which trigger an alarm if the patient gets out of bed and goes wandering. After hearing the programme, Jenny from Australia emailed Health Check to say that although alarms may make it safer for dementia patients, carers are still left to deal with disturbed nights. So is there anything that can be done to help carers cope with their exhaustion? Madeline Armstrong is an Admiral Nurse specialising in dementia care and she works on Dementia UK's helpline advising people on just this sort of problem.
The high-tech manufacturing island of Taiwan is trying to get in on the multi-billion dollar market of medical tourism. As Taiwan's relations with its former rival China improve, they are looking to the Chinese market. The BBC's Taiwan correspondent Cindy Sui visited a hospital in Taipei that recently hosted a group of Chinese women on a six-day tour. It not only took in the major sights, but included medical check-ups, heart and lung scans and minor cosmetic procedures. The government hopes eventually Chinese tourists will come to Taiwan for everything from knee replacements to liver transplants.
Southern Sudan is in the midst of the worst outbreak of "black fever" in nearly a decade. Black fever, also known as Kala Azar or visceral leishmaniasis kills nearly all of those infected and the World Health Organisation estimates there are up to 500,000 new cases every year. It is spread by sandfly bites and symptoms include anaemia, nausea and a swollen liver or spleen. Médecins Sans Frontières has noticed a sharp increase in the numbers of patients seeking treatments at their projects in Southern Sudan.
Chapters
Voice Banking

Voice banking is being used to create personalised voice synthesisers for people who are about to lose the ability to speak. Claudia Hammond speaks to Dr Sarah Creer

Duration: 08:48

Helping dementia carers

Is there anything that can be done to help dementia carers cope with their exhaustion? Madeline Armstrong is an Admiral Nurse and advises people on just this sort of problem

Duration: 05:12

Medical tourism in Taiwan

Taiwan is trying to get in on the multi-billion dollar market of medical tourism. Cindy Sui reports on why hospitals there are welcoming Chinese tourists with open arms

Duration: 07:18

Kala Azar in Southern Sudan

Southern Sudan is in the midst of the worst outbreak of "black fever" in nearly a decade. "Black fever", also known as Kala Azar or visceral leishmaniasis kills nearly all of those infected

Duration: 04:22