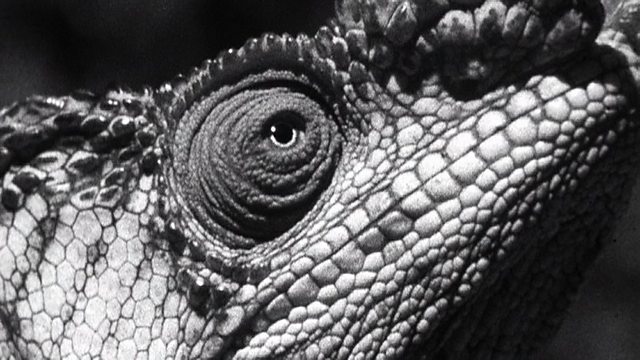 Clinging chameleons
Chameleons are not difficult to catch, providing you can get near them. David Attenborough climbs high into a tree to track one down. Chameleons have a strong grip with their toes and their tails. They can hang on with hind legs and tail alone.
Featured in...
Watch 60 years of David Attenborough filming wildlife in Madagascar.

Be captivated, informed and inspired by the world's wildlife.