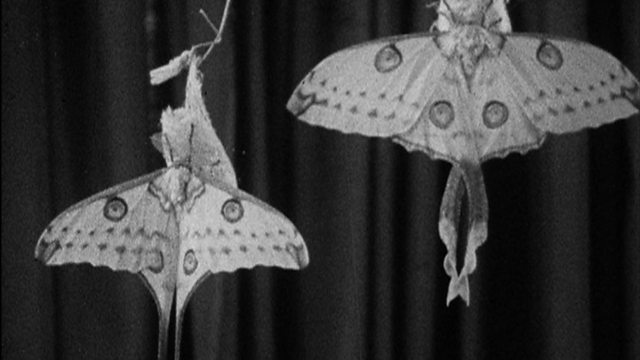 Transformation
When a comet moth emerges from its cocoon it is a limp, ugly thing. As it gulps air and inflates its wings it changes shape and reveals handsome patterns. A quarter of an hour passes and the forewings are almost fully developed. In an hour the moth has competed its transformation. The male has longer pennants than the female.
This clip was first broadcast in 1961.
Featured in...
Watch 60 years of David Attenborough filming wildlife in Madagascar.

Be captivated, informed and inspired by the world's wildlife.