Main content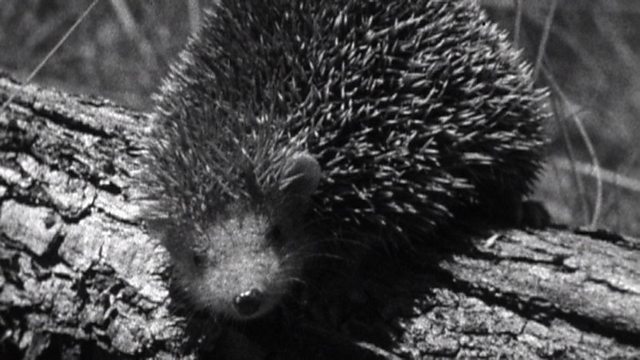 Spineless species?
David Attenborough finds tenrecs under a dead log. They resemble hedgehogs, but are not related. They only live in Madagascar. The locals regard them as cowardly creatures, since they roll into a ball when frightened. Back at London zoo the female gave birth to a litter, but killed several of them. The remaining babies were hand-reared.
This clip was originally broadcast in 1961.
Duration:
Featured in...
Watch 60 years of David Attenborough filming wildlife in Madagascar.

Be captivated, informed and inspired by the world's wildlife.
More clips from Episode 2
More clips from Zoo Quest