Main content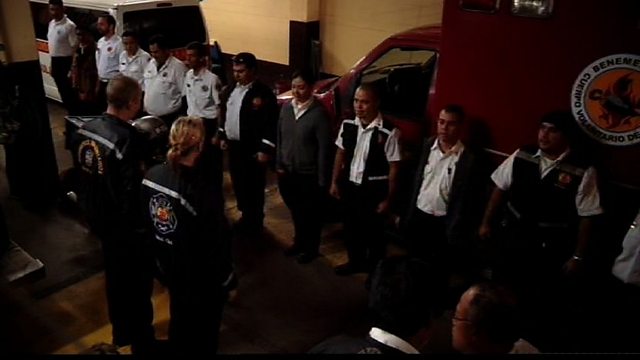 UK Workers Struggle in World's Toughest Places
Three British workers looking for a challenge travel to countries thousands of miles away, to live with local people, and do their own jobs, under some of the toughest conditions on earth.
Angie is a paramedic going to Guatemala, Josh a Bus driver going to the Philippines and Suzanne is a midwife going to Liberia. They will need all their skills and experience to survive.
Duration:
More clips from Paramedic
More clips from Toughest Place to be a...