Main content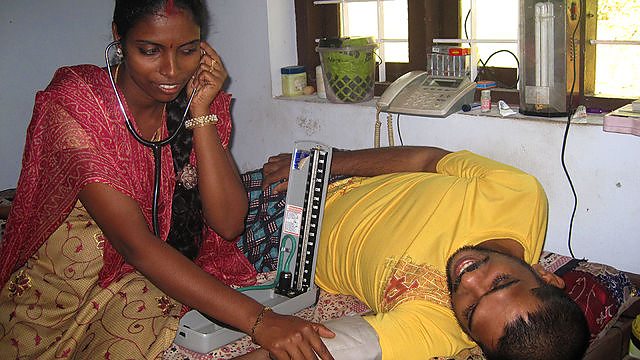 Palliative Care in India
Linda Pressly travels to Kerala, which has more palliative care centres than the rest of India put together to see what the world can learn from their unique medical model.
It is estimated that nearly one million Indians with conditions like cancer die in acute, unnecessary pain because of the lack of palliative care. Restrictions on morphine prescription are being lifted, but too slowly.
One of the most sophisticated systems of palliative care in the developing world has been established in the Indian state of Kerala. The grassroots movement to create a much-valued and effective palliative care system in Kerala has been called a silent revolution.
Every week, thousands of volunteers across the state give up their time to go and tend to those who are dying.
They may cook food, help with chores, or simply provide a listening ear. Hundreds of thousands more people in Kerala belong to Palliative Care Societies. They donate money regularly - even just a few rupees - to help support this kind of outreach.
The hope is that people will not die alone, and in pain, without any support.
As part of the Extreme World series, Linda Pressly travels to Kerala where there are more palliative care centres than the rest of the country put together. She asks whether this model to treat the dying could be rolled out in other nations, as well as other parts of India.