Main content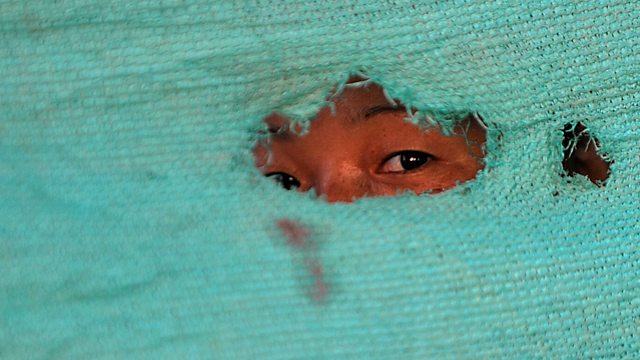 28/01/2011
The British head teacher on overcoming a debilitating stammer.
MARTIN STEPHEN
Nominations in this year's Oscars are dominated by the King's Speech - an English film about King George VI learning to overcome a debilitating stammer. Martin Stephen is the head teacher at one of Britain's leading independent schools and has described seeing the film as 'exquisite agony' - because he too had to conquer a stammer which at one point threatened to wreck his dreams of becoming a teacher. He tells Lucy Ash how his speech defect dominated his childhood.
AZUSA HAYANO
Aokigihara Forest, which lies beneath the snow capped peaks of Mount Fuji in Japan, is notoriously popular as a place where people commit suicide. The forest is known as the sea of trees because of its vast size - and between fifty and one hundred bodies are found there each year. The geologist Azusa Hayano has spent much of his working life in Aokigihara , researching volcanic activity and the surrounding vegetation. But he also often comes across the bodies of those that have chosen to kill themselves - and meets those who are considering it. For Outlook, the BBC's Japan correspondent Roland Buerk went to meet Hayano in the forest to explore this bizarre and disturbing place.
Gladys BULINYA
Gladys Bulinya is thirty five years old and the mother of no less than six sets of twins. She lives in western Kenya and belongs to a tribe which sees twins as a bad omen. As a result, she has been rejected by her family and by the fathers of her children. She's been talking to Muliro Telewa from the BBC's Nairobi bureau about her struggle to make a good life for her family.