Main content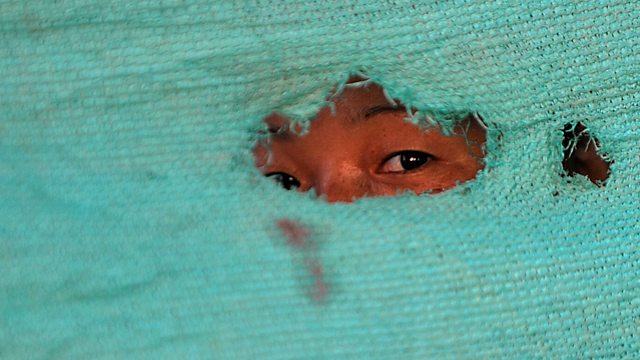 17/01/2011
A young woman who survived the deadly bridge stampede in Cambodia
CHEA CHANNY
Nineteen year old Chea Channy is still trying to come to terms with the after effects of being caught up in one of Cambodia's worst ever disasters. Two months ago, more than three hundred and fifty people were killed in a stampede during Cambodia's annual Water Festival. They died when the Koh Pich or Diamond Island bridge became overcrowded. Among those who died was Channy's father. She tells the BBC's Guy De Launey how she is coping now.
EMMAN HANNIGAN
Emma Hannigan lives near Dublin in Ireland and says she's beaten cancer six times. It's back again today, but Emma's not downhearted. A few years ago Emma discovered she was carrying a deadly cancer gene that meant she had a 50% chance of developing ovarian cancer and an 85% chance of developing breast cancer. Since then she has been facing an ongoing battle for life. She tells Matthew what keeps her going.
Emma's book 'Talk to the Headscarf' is published by Hachette Ireland.
JKP
Voting came to an end this weekend in the referendum to decide if South Sudan should become an independent country. One man who's keen for this to happen is JKP, a former child soldier who is now a music star in the southern capital Juba. He tells Matthew why singing helped him to get over the trauma of war and why he believes it can do the same for the people of South Sudan.
Last on
Broadcasts