Main content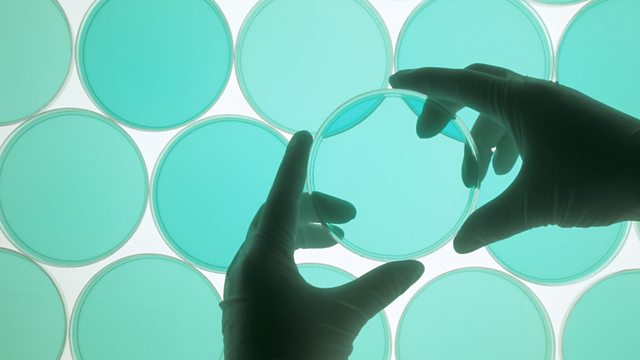 14/01/2011
A year after the Haiti earthquake – corruption, ignorance and poverty are being blamed for the massive death toll;Stopping the spread of avian flu;Electric superbikes;Climate and history;Exam anxiety
Corruption and earthquakes
Building collapse is the greatest killer during an earthquake. But it is relatively easy to make quake-proof structures. But in some countries the building industry is rife with corruption, shortcuts and lax inspections. Add this to poverty and ignorance and like in Haiti last year, when an earthquake strikes a populated area – the death toll can be devastating.
Stopping the spread of avian flu in poultry
While many people are coping with swine flu and seasonal flu, the avian influenza virus is spreading in poultry again. South Korea recently confirmed its first outbreak of avian flu since 2008, having to cull many thousands of birds. The conventional approach to stopping the spread is to use vaccines. But molecular virologists in the UK are trying a new approach - genetically engineering chickens with molecules that bind onto and block transmission of the virus – with the eventual aim of making them immune.
Electric Superbikes
Using alternative sources of fuel for vehicles is really starting to take off. At the California Auto Show in the US last week, an all electric superbike made its world racing debut, not in a special class of electric machines, but against petrol powered motorbikes. The new bike competed well against the fossil fuel powered equivalents – coming third and second.
Climate and history
With so much uncertainty over how a changing climate will affect civilization, it may be useful to know how climate variability in the past affected the population. In this week's journal Science, scientists report on looking at tree ring data to give us an indication of past rainfall and temperature. They have charted climate variability in central Europe for the past 2,500 years. They then compared the climate to the political and social timeline and deduced that a calmer climate ties in with calmer, more settled historical times.
Exam anxiety
Many people get crippled with nerves before a big test. But now psychologists have found that if you spend ten minutes writing about your worries for a forthcoming exam or test just before you take it, you perform much better.
Last on
Broadcasts