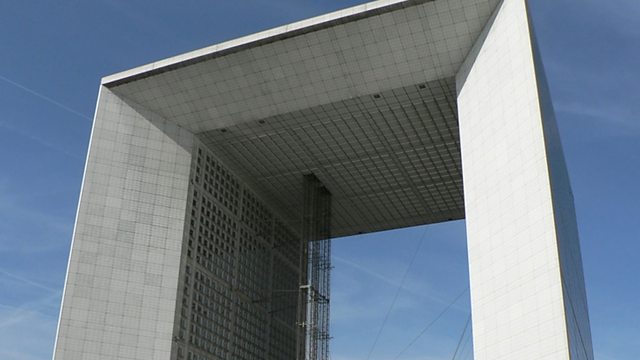 The Sphere
As the most economical shape for containing matter, the sphere's perfect form has fascinated the minds of men for millennia. From planets to raindrops, nature adores the sphere.
Since Pythagoras and Plato, Arab and European thinkers believed the planets of the solar system to lie on the surface of concentric crystal spheres, each emitting its peculiar harmony, audible as the 'music of the spheres'.
Although nature constructs spheres with ease, it's not the case for designers and manufacturers.
Architects have tried since the Pantheon of Rome in the 2nd century AD to use the form, symbolic of unity, democracy and celestial perfection in cathedrals, mosques and temples. And yet as Marcus du Sautoy discovers, that has never been easy.
The Millennium Dome in Greenwich did not turn out to be the section of the perfect sphere that it was designed to be and a startlingly high number of table-tennis balls don't make it past tests for roundness onto the professional table.
Last on