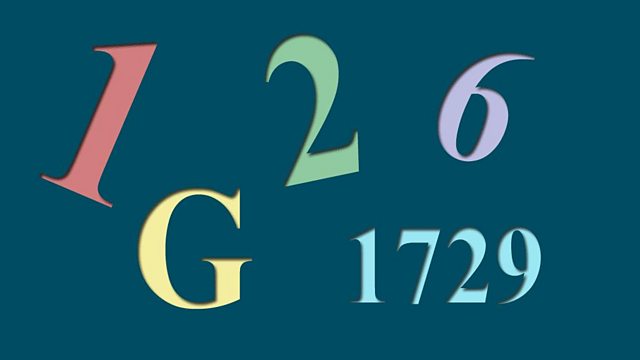 Six degrees of separation
Six is often treated as 2x3, but has many characteristics of its own. Six is also the 'pivot' of its divisors (1+2+3=6=1x2x3) and also the centre of the first five even numbers: 2, 4, 6, 8, 10. Six seems to have a pivoting action both mathematically and socially. How is it that everyone in the world can be linked through just six social ties? As Simon discovers, the concept of 'six degrees of separation' emerged from a huge postal experiment conducted by the social psychologist Stanley Milgram in 1967. Milgram asked volunteers to send a package by mail to one of a hundred people chosen at random. But they could only send mail to people they knew on first name terms.
More recently Duncan Watts and colleagues at Columbia University in New York conducted a massive email experiment with more than 60,000 people from 166 different countries taking part. Participants were assigned one of 18 target people. They were asked to contact that person by sending email to people they already knew and considered potentially "closer" to the target. The targets were chosen at random and included a professor from America, an Australian policeman and a veterinarian from Norway.
The researchers found that it in most cases it took between five and seven emails to contact the target. Watts says this shows that email has not fundamentally changed the way social ties are created. We explain why six is key to understanding the nature of social networks - and how it is having important implications in helping scientists model the rapid spread of infectious diseases.
Last on