Main content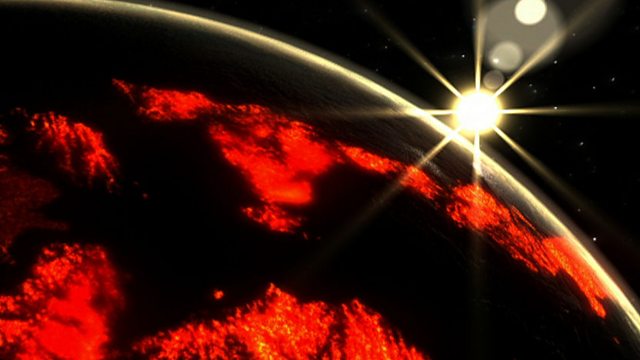 Volcanic monster
The Siberian Traps are the remnants of huge volcanic eruptions - flood basalt eruptions - that can last for millions of years and may have contributed to the devastating Permian mass extinction. This programme was first shown in 2002.
Duration:
Featured in...
A collection of video clips about extreme events on the ancient Earth.

Find out how the Earth works.

Be captivated, informed and inspired by the world's wildlife.
More clips from The Day the Earth Nearly Died