Main content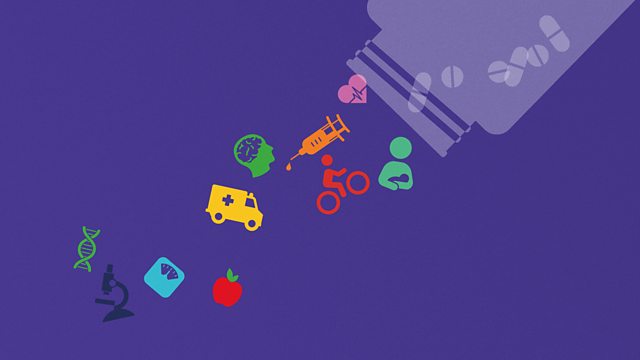 27/12/2010
Why doctors don't always like compliments; a visit to a collection of 6,000 brains; new approaches to understanding the mind; and how the money a cancer sufferer has raised for research is being spent
You might think that a paying your doctor a compliment at the start of a consultation might improve their mood and increase the chance of a good diagnosis. But research involving dozens of real-life consultations in the United States has shown that praising doctors can backfire. Claudia Hammond talks to one of the researchers, Pamela Hudak from the Li Ka Shing Knowledge Institute at St Michael's Hospital in Toronto in Canada, about why doctors wouldn't always like a compliment.
Angela Saini visits the Corsellis Collection in London, the home of thousands of preserved human brains. The collection dates back more than half a century and includes brains affected by hundreds of different diseases, from strokes and epilepsy to schizophrenia and dementia. Researchers are able to study the brain tissue in much greater detail than with a brain scan, to learn about brain injury and mental illness.
The Human Connectome Project is a major new project which will map how different areas of the brain connect to each other and help understand what makes us human. Others say we would learn more about our minds by looking at the minute detail, at how brain cells communicate with each other within individual circuits. Gero Miesenbork the Wayneflete Professor of Physiology at Oxford University and Tim Behrens from the Human Connectome Project explain what each of these approaches can tell us about human behaviour.
Back in July we heard from Steve Lee who suffers from mesothelioma, a form of cancer associated with exposure to the cheap building material asbestos. Despite his illness, last year Steve ran a half-marathon and now his running club has raised more than £40,000 to fund research into the disease. To see how the money is being spent and what exactly scientists are hoping to discover our reporter Martin Vennard went along with Steve to Queen Mary
Chapters
Complimenting your doctor

Why paying your doctor a compliment isn't always a good idea.

Duration: 04:51

The Corsellis Collection

Angela Saini visits a collection of 6,000 brains that are providing insights into mental illness and brain injury

Duration: 06:22

Mapping the brain

Claudia discusses two new approaches to mapping the brain and understanding what makes us human.

Duration: 07:30

Mesothelioma research

Mesothelioma sufferer Steve Lee finds out how the money he's raised for research is being spent.

Duration: 06:35