Main content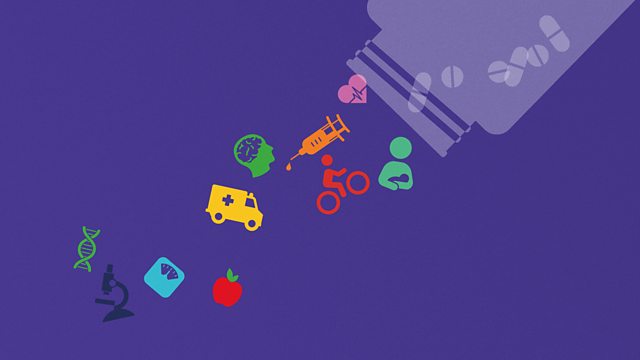 20/12/2010
Tracing the origins of the cholera outbreak in Haiti. The 98-year-old grandfather of allergy medicine. The emotional fallout for the adopted teenagers who trace their birth relatives online
There are questions about the source of the strain of cholera affecting Haiti, linking it to Nepalese UN Peacekeepers. We talk to researchers examining cholera found in the area who believe its origin might be from a different place altogether.
We talk to the 98-year-old doctor called the grandfather of allergy medicine, who worked with Alexander Flemming.
Also, the emotional fallout for the adopted teenagers who trace their birth relatives online in less than 10 minutes.
Note: Eileen Fursland's booklet for adopted teenagers will be available from BAAF in January (see link below).
Chapters
Origins of the strain of cholera currently affecting Haiti

We talk to researchers looking at the strains of cholera found in Haiti who are trying to discover the origins of the current epidemic

Duration: 06:18

The 98 year old Grandfather of Allergy medicine tells of self-inflicted anaphylactic shock

The 98 year old Grandfather of Allergy medicine tells of self-inflicted anaphylactic shock after developing an allergic reaction to the chaggas disease beetle taking weekly blood meals from him

Duration: 12:05

Emotional fallout of adopted teenagers tracing birth family members online

Adopted teenagers have started to trace birth family members online but without the help of social services they are having to face the emotional turmoil by themselves

Duration: 06:58