Main content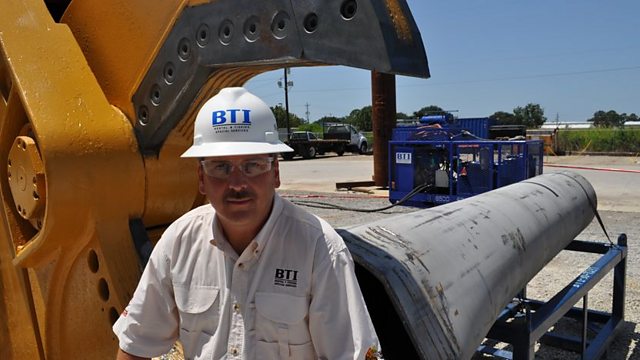 How do you cut a giant steel pipe a mile below the surface of the ocean?
The Deepwater Horizon was connected to the seabed by a steel pipe called a riser - 21 inches wide and a mile long.
After the rig sank, BP needed to cut away the riser pipe above the blowing out well - a complex job never attempted before a mile below the waves.
Duration: