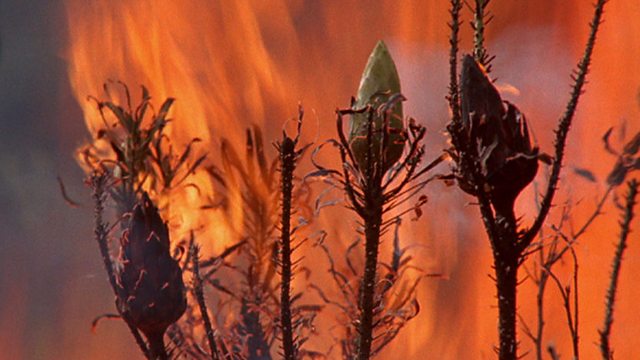 Fynbos on fire
Life on the Cape of South Africa has been blessed with a unique mix of circumstance: isolation, solid foundations and a stable, nurturing climate. But there's a twist to this tale. Come the end of winter, the Cape undergoes a dramatic change. The cool moist winds subside and the air becomes tinder dry. Every 15 years or so, the mountains erupt in flames as the fynbos habitat is ravaged by fire. Summer fires are ignited by sparks from rock falls, by lightning or by controlled burns. Summer fires like these are essential to the health of the fynbos. The fire clears away old vegetation and releases important minerals back into the soil. Some plants, such as proteas, need fire to trigger seed dispersal. Within hours of the fire passing, the seeds are released to the winds to await the next rains.
Featured in...
Find out how the Earth works.

Be captivated, informed and inspired by the world's wildlife.