Main content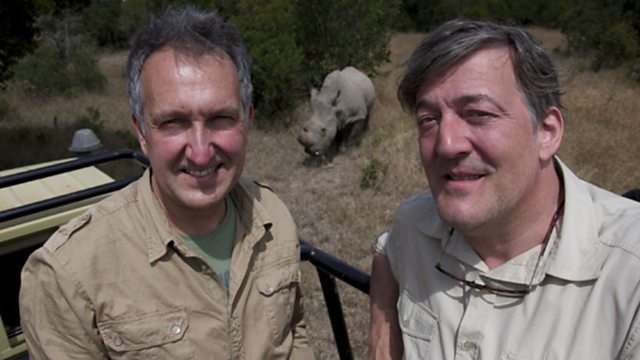 Feeding time
Whilst at a heavily guarded reserve for rhinos in Kenya, Stephen Fry hand feeds a very hungry baby rhinoceros and is amazed to discover it needs feeding six pints of milk, five times a day.
Stephen visits the rhino along with zoologist Mark Carwardine as they follow attempts to move the world's rarest rhinos from a snowy zoo in the Czech Republic, to the expanses of Kenya, in the hope that they will breed in the wild. With only eight of these creatures left on earth, the mission becomes a race against time to save the Northern White Rhino from extinction.
Duration:
Featured in...
Favourite video clips of the some of the worlds cutest animal babies.

Be captivated, informed and inspired by the world's wildlife.
More clips from Return of the Rhino: A Last Chance to See Special
More clips from Last Chance to See