Main content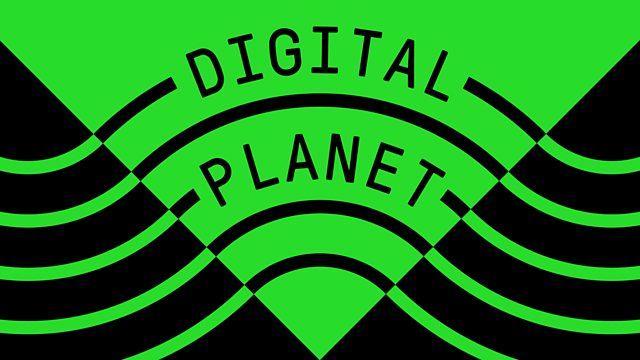 02/11/2010
David Hockney discusses his latest art made for the iPad; There's news of how a portable breast scanner may save millions of lives; And a world-wide telescope for South African schools
David Hockney has - since the 1960s - been celebrated as an innovative and popular artist. Over the decades, he has been an early adopter and experimenter with new technology, whether it be the photocopier, fax machine or computer. He made his first computer art in the 1990s and has now moved on to the iPad.
Colin Grant spoke to Hockney at the unveiling of Fleurs Fraîches, his latest exhibition of work made on his iPhone and iPad in Paris. David Hockney has made a series of luminous works that are displayed on iPads mounted on the gallery's walls so the viewer sees them just as Hockney intended. David Hockney explains how he uses his fingers to draw and how many of the flowers can - during the course of the exhibition - be continually refreshed by him emailing new works of art to the iPads.
Existing mammography fails to detect the early stages of breast cancer in many women under the age of 50. But a new devise developed by Professor Zhipeng Wu aims to improve the prospects for early diagnosis in this group. Professor Wu joins Digital Planet to discuss the portable breast cancer scanner that might revolutionise the treatment of breast cancer.
Technology companies realise that school kids have an enthusiasm for technology that may also be vital tools for learning. A forum recently in South Africa - organised by Microsoft - demonstrated many of the new tools children have at their fingertips in the class room. BBC's Mohammed Allie reports from the 6th innovative education forum.
Chapters
David Hockney: iPad art Pt1

Colin Grant talks to David Hockney about his love of the iPad as a tool for making art.

Duration: 05:08

Portable breast cancer scanner

Professor Zhipeng Wu describes his portable scanner revolutionising breast cancer treatment.

Duration: 04:13

Classroom Tech Innovation

Mohammed Allie reports from Cape Town on bringing new technologies into classrooms.

Duration: 05:10

David Hockney: iPad art Pt2

Colin Grant talks to David Hockney about his iPad exhibition in Paris.

Duration: 04:03