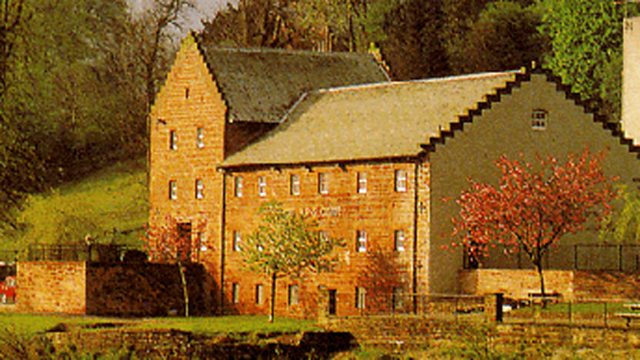 Liam Logan visits the Robert Burns Centre, Dumfries
Liam Logan is in the final hometown of Robert Burns, Dumfries, in the Robert Burns Centre where he meets Elaine Kennedy, Curator for both the Centre and Robert Burns' house.
Elaine tells Liam that the poet called himself 'Robert Burns', never 'Rabbie' - and she tells Liam about his work as an excise-man in the port of Dumfries.
The Centre houses various displays and artefacts, associated with Burns and is based in what used to the old watermill of the borough.
Elaine and Liam discuss Burns' funeral which was evidence of the high regard in which he was held: a man of the people and a free-thinker. (Broadcast: 27 Jan 2007)