Main content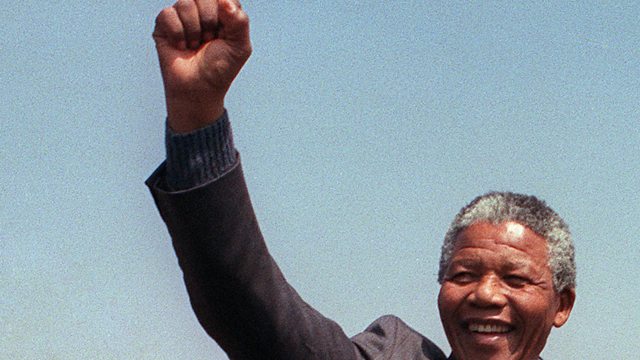 Nelson Mandela: In His Own Words
Nelson Mandela has been a diligent writer even in testing circumstances. Fergal Keane explores the extraordinary archive of his personal diaries, speeches, notebooks and letters.
*** This programme was first broadcast on 15 October, 2010 ***
Nelson Mandela wrote a letter every day of his life. He also wrote diaries, kept notebooks, scratched out ideas for speeches and doodled his thoughts and meditations on scraps of paper.
This unique archive, which was bequeathed to the Nelson Mandela Foundation in 2009 and subsequently became the focus of a worldwide bidding war, has now been published as a book.
For this two-part documentary, the BBC's Fergal Keane journeys back through the landmark moments in Mandela's life and career, as well as reflecting on less known events.
There are surprises, painful reminders, and a real insight into the experiences which led to his daily disciplines, life lessons and to the moral and political vision which inspired - and continues to inspire - so many people around the world.
Listen to Mandela's reflections as an activist with the African National Congress (ANC) in the 1960s. We hear his voice at the moment he is told he will be sent to Robben Island.
On the island he often scratched mathematical calculations relating to his time in prison on pieces of paper - the years spent on the island (28) and his age when he was released (72). We hear drafts of letters - many which never got through - in which he lays out his vision as a political leader.
And we hear his voice in more personal moments, recalling dreams he has had about his wife and children during his years apart from them.
Last on
Broadcasts