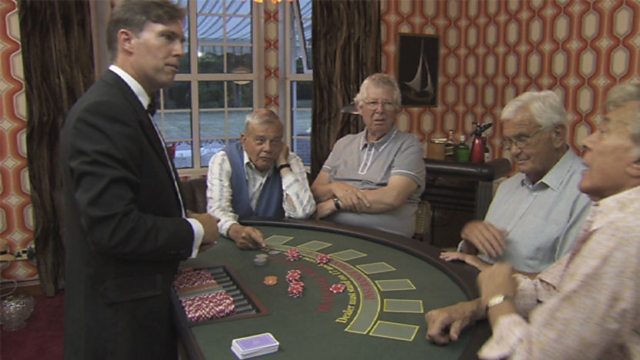 Men only casino night
An extra scene that didn't appear in the series: Derek Jameson gets an opportunity to relive one of his favourite pastimes, a night at the casino. True to 70s policy, it's a men-only club so he's joined by Dickie Bird, Kenneth Kendall and Lionel Blair.
Joining Dr Michael Mosley and Professor Ellen Langer in the observation lab is Derek's wife to see how he's changed after two days in the house.