Main content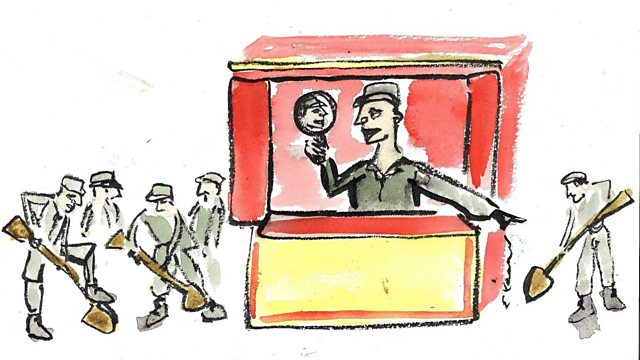 03/10/2010
How do you transform an average team into an outstanding one: psychoanalyst and former England cricket captain Mike Brearley offers a suggestion or two.
Former England cricket captain and now psychoanalyst, Mike Brearley offers an insight into the dynamic of teams and explains what makes the difference between a good and a great team. Drawing upon his own experience, he argues that the strongest leader can admit vulnerability.
We hear the case for transforming the military from a threat to a resource for nation building: Africa specialist Lieutenant-Colonel Shannon Beebe explains how.
And why Africa's roadside kiosks aren't makeshift structures blocking progress but the future of sustainable urban design. We hear from Ghanaian architect DK Osseo-Asare.
A narcissistic leader inside a kiosk instructs soldiers to develop human security. Illustration by Emily Kasriel.
Last on
Chapters
Mike Brearley

What makes us tick.

Duration: 17:03

SIXTY SECOND IDEA TO CHANGE THE WORLD

Shannon Beebe and his 21st century "Dream Catcher".

Duration: 05:57

Shannon Beebe

Transforming the military from a threat to a resource for nation building.

Duration: 12:06

DK Osseo-Asare

Roadside kiosks are the future of sustainable urban design.

Duration: 10:54

Broadcast