Main content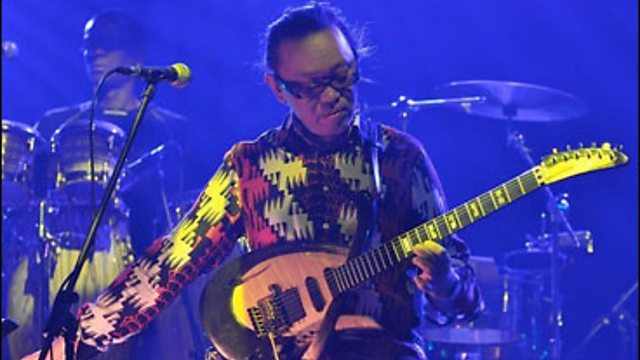 18 September 2010
Contemporary and classical tracks from around the world with Mark Coles.
Mark's musical selections from around the world include things lost and found. There's the project whose postponement meant that The Buena Vista Social Club was recorded instead, there's a track that shows Eritrea's got soul, Senegalese rap via Berlin, and we mark 40 years since Jimi Hendrix's death with interpretations from Vietnam and Benin.
Photo of Nguyen Le by Reinhard Brinkmann.