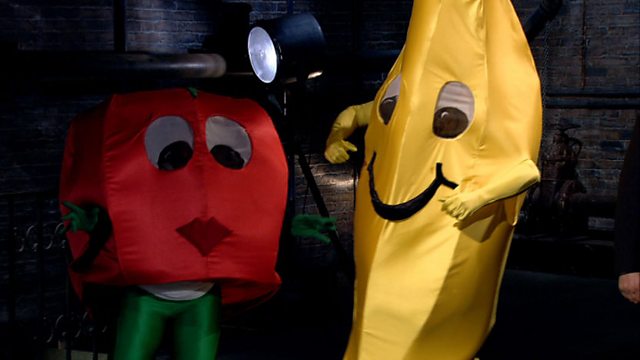 Episode Eight Preview
An exclusive first look at some of the moments coming up in episode eight:
Another set of hopeful entrepreneurs pitch to the multi-millionaire investors.
The Den plays host to a number of ideas relevant to the house and home. Patrick van der Vorst brings the dusty world of antiques bang up to date with his website for valuing collectables, while two entrepreneurs believe they have solved a common bathroom problem - they have an invention that eliminates odours and they're hoping to get a whiff of an investment opportunity from the Dragons. Plus, serial inventor Chris Elsworthy has engineered an innovative power tool that combines all your drilling and sawing needs into one handy box.
Diane White and Tim Bhullar have something for the kids, and get a helping hand in the Den from a giant tomato and a giant banana! Their range of books aims to encourage kids to eat their five-a-day. Can the pair convince at least one in five of the Dragons that it's a healthy venture?