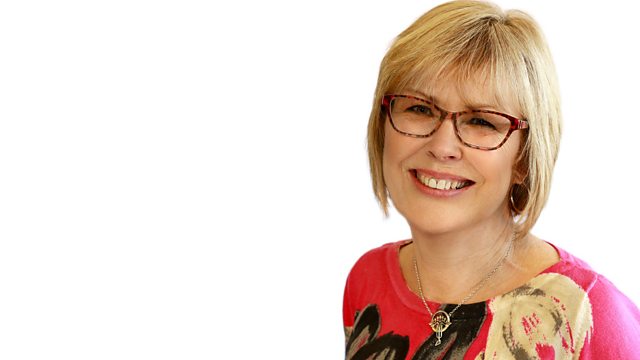 Chef Lizzy Campbell teaches students how to cook
Steph Mack sits in for Lesley.
Dolphin's Dart lands on Kenton near Debenham. We're looking for your facts, stories and anecdotes about the village.
Matthew Champion from the Guildhall Project in Bury wants to know what went on in the Guildhall during the war years. Can you help?
Chef Lizzy Campbell is running courses teaching students how to cook. She also gives us a salmon recipe for the weekend.
Our great day out in Suffolk this week is St Edmundsbury Cathedral. Amy Bull, one of the vergers, tells us why we should visit.
Neil Catchpole sits on the sofa. He's a folk musician, a storyteller and the Biodiversity Officer for Dedham Vale Area of Outstanding Natural Beauty.
Last on