Main content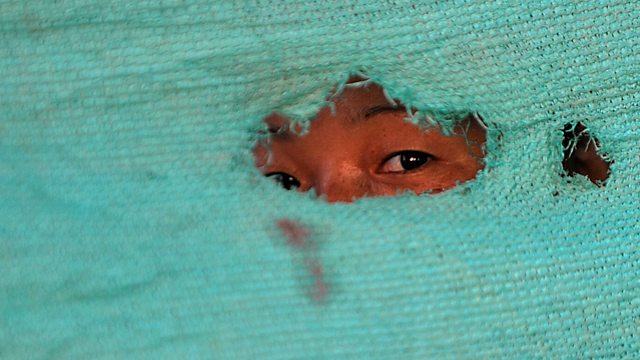 09/09/2010
A mother's long vigil waiting for her son to be freed from the San Jose mine.
SAN JOSE MINE VIGIL
It's more than a month now since 33 men were trapped 700 metres below the surface in the San Jose mine in Chile. Daniel Herrera is one of them. He is a lorry driver who was working at the mine. His mother and sister are waiting anxiously for him, living close to the mine in what has become known as "Camp Hope". They've been telling Outlook about their hopes and fears for Daniel.
MARILYN DAVIS-SHULMAN
Marilyn Davis-Shulman is head of psychological and trauma services at the Smile Foundation in South Africa, which offers surgery for children with facial anomalies and disfiguring injuries. She tells Jo Fidgen about some of the harrowing cases she's dealt with - including babies bitten by rats.
TRANSSEXUAL MUSLIM HAIRDRESSER
Mariyani, a transsexual hairdresser in Indonesia has turned part of her salon into a safe area for gay and lesbian Muslims to pray. They can meet to discuss Islam in Mariyani's salon. Outlook's Rebecca Henschke visited this unusual Islamic school in the ancient Javanese city of Yogyakarta.