Main content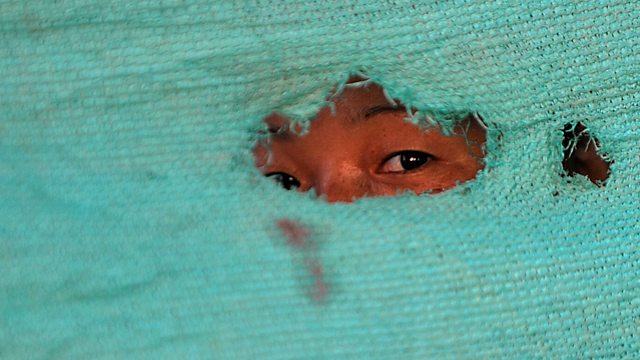 08/09/2010
The Congolese soldiers who admit to rape, but say they have changed their ways.
RAPE IN CONGO
Chris Jackson is a 26 year old British man who is running twelve marathons over the course of a year to raise awareness of the issue of sexual violence in the Democratic Republic of Congo. He was inspired to attempt this feat after meeting a woman who had been violently raped in Goma in eastern DRC. Chris ran one of the marathons in Congo and tells Jo Fidgen how on his journey he met soldiers and other men who confessed to having raped, but who now say they have changed their ways. You can hear the extraordinary testimonies of these men in this edition of Outlook.
DEBORAH FELDMAN
Deborah Feldman grew up in a strict Hasidic community in New York. As her custom dictated she had to cover her shaved head with a wig and dress modestly. But despite this display of devotion she led a secret life devouring forbidden books, which inspired her with ideas of becoming independent. After an arranged marriage to a Hasidic man at seventeen, and having a son, she decided to leave the community in pursuit of a new life where wearing lipstick and jeans was allowed.