Main content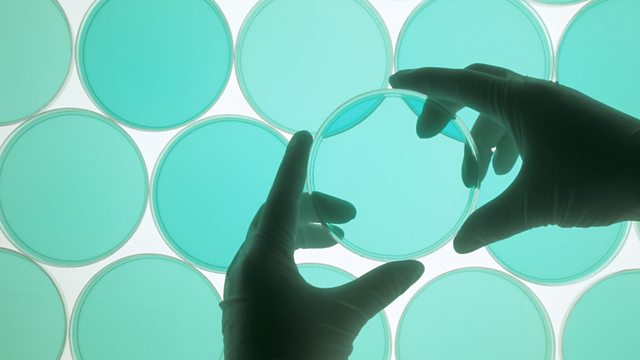 27/08/2010
Is climate change causing more natural disasters?; Cubesat; new oil-eating microbes found in the Gulf of Mexico; Cooking for Geeks – experimenting in the kitchen.
Climate change and natural disasters
A natural disaster occurs when a natural hazard, such as extreme weather, earthquakes or volcanic activity, leads to financial, environmental and human losses. Natural disasters have been on the increase – the droughts and fires in Russia and the flooding in Pakistan and India are the most recent examples. But, according to scientists, up until now, weather-related natural hazards, with their inherent variability, may have not been increasing – it's the vulnerability of the population that has seen a sharp rise.
Cubesat
The space race has traditionally been seen as a competition to see who can build the biggest, most powerful rocket. But, NASA's Chief Technologist, Bobby Braun, recently commented that the American space agency's future may actually involve building tiny satellites. The advantages are obvious in terms of the cost of launching them into space – for reference, taking one kilogramme of stuff into space costs around $22,000. Engineers and students are now figuring out how to get round the limitations of size with the Cubesat – a 1kg small satellite.
Oil-digesting bacteria
Scientists have been sampling for microbial genetic material in the sub-surface oil plumes resulting from the BP oil spill in the Gulf of Mexico. They've found evidence that there are types of bacteria that degrade the oil and hydrocarbons, but don't use up large amounts of oxygen. Until now, researchers looking for evidence of oil-eating microbial activity were looking for just that – a drop in O2 levels…so have these new bacteria been busy at work without being noticed?
Cooking for Geeks
If you think of a 'geek' as someone who is fascinated by how stuff works, you might expect to find them in a laboratory. But did you realise that most of us have a laboratory in our homes? – The kitchen! Self-confessed geek, Jeff Potter, author of "Cooking for Geeks – Real Science, Great Hacks and Good Food" has unravelled the scientific principles of cooking, food and taste.
Last on
Broadcasts