Main content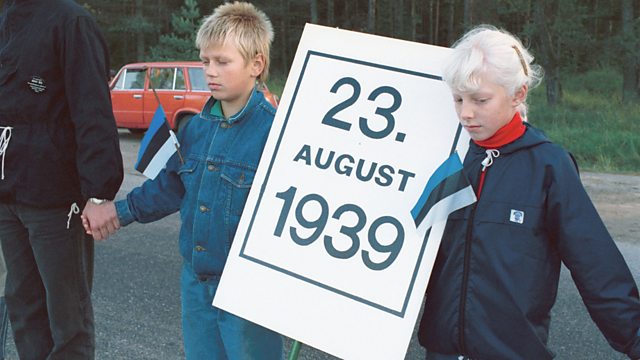 The Baltic chain protest
In August 1989, millions in the Baltic states defied the Soviet Union and held hands to demand independence from Moscow.
One of the key moments in the protests in Eastern Europe in 1989 came when millions of people in the Baltic states formed a human chain by holding hands across their three countries. It was a key point in what became known as the Singing Revolution.
Witness talks to one of the organisers of a protest which defied the might of the Soviet Union.
Image: Estonians stand in a "solidarity chain" on August 23, 1989 to condemn the non-aggression Soviet-German pact signed 50 years earlier, on August 23, 1939 (Credit: TASS/T.Veermae via Getty Images)
Featured in...
A series of events in 1989 led to one of the 20th Century's most significant moments