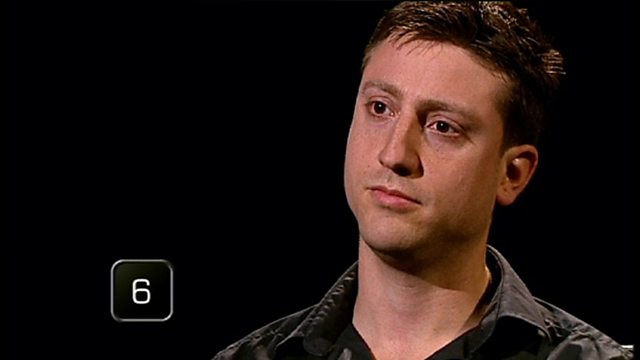 Jesse Honey sets a new Mastermind record score
In the first heat of this special quiz challenge; Mastermind Champion 2009 Jesse Honey seems unstoppable as he sets a new Mastermind record answering questions on his Specialist Subject National Flags of the World. The previous record was held by Joe West who scored 22 points on the life of Lord Nelson in 1979.
Will Jesse's amazing score be enough to secure him a place in the final? You'll have to watch the first episode to find out as he takes on tough opposition; Geoff Thomas who won in 2006 after several attempts at the title; Stephen Allen who is an actor and has appeared in, amongst others, Coronation Street, Poirot, Casualty, Jane Eyre and Waterloo Road and Jeremy Bradbrooke a GP who apparently wore his lucky underpants in previous rounds!