Main content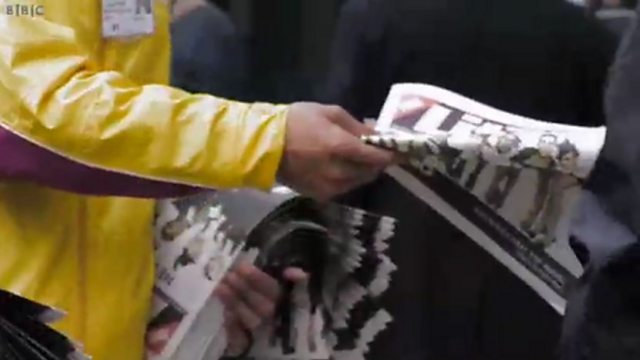 Is Free News a Threat?
The availability of free news-sheets and journalism on the internet is threatening traditional local and national papers. Sales have significantly decreased, but are the free news sources offering a comparable product? Presenter, Janet Street-Porter, interviews members of the public about the free 'Metro' newspaper. It's been a successful venture but, whilst many people read it, they would not necessarily pay to do so. It has captured younger readers, but doesn't cover things in depth. The internet provides choice and many well-known newspapers already have an online offering, but how long can news on the web be available at no cost to the reader? Featured contributors include: Steve Auckland (MD Associated Newspapers), media magnate Rupert Murdoch and Alan Rusbridger (Editor in Chief, Guardian News and Media).
Duration:
More clips from Media Revolution: Stop Press?

More clips from Money Programme