Main content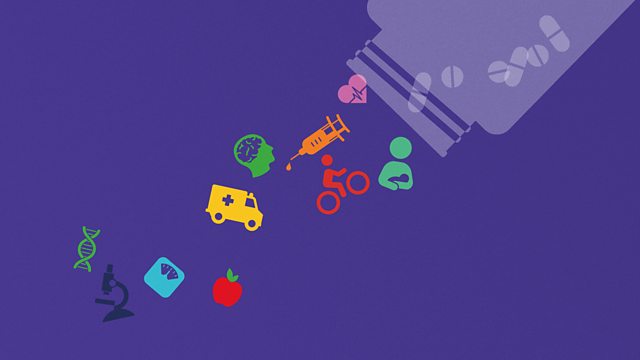 16/08/2010
Could a new form of resistant superbug spell the end for antibiotics, a controversial treatment for alcoholism in Latvia, childhood vaccinations and optical illusions to test for schizophrenia.
NDM-1 is a gene which makes bacteria resistant to some of the most powerful antibiotics. A year ago hardly anyone had heard of it but now it has spread from India and Pakistan to Canada, Britain, the Netherlands, France, Sweden and Australia. New research just published in the journal Lancet Infectious Diseases, found that a group of patients with NDM-1 infections resistant to certain antibiotics could be traced back to trips to India and Pakistan, some of them for medical tourism. NDM-1 can spread easily and into other bacteria so with no new antibiotics to tackle it does its emergence spell the end for antibiotics?
The Latvian capital Riga has already become a big destination for medical tourism. There are cheap flights from other parts of Europe, the cost of living is low, and treatment costs are cheaper than in many other European countries. One clinic in Riga is branching out and offering implants for people addicted to alcohol. But are they effective. Damien McGuinness reports from the Latvian capital.
Hot on the heels of the football World Cup, Johannesburg has been inundated with people once again. This time 3000 paediatricians from 134 countries attended the World Congress of the International Paediatric Association, the first time it has taken place in sub-Saharan Africa. Claudia Hammond talks to reporter Vivienne Parry about the mood of the conference and the latest developments in childhood vaccination.
Optical illusions could make a remarkable contribution to our understanding of schizophrenia. People with schizophrenia apparently can't see this kind of visual trickery. In the future this could provide a way of testing for the condition. Claudia Hammond talks to Dr Steve Dakin from the Institute of Ophthalmology in London.
Last on

Chapters
Could a new form of resistant superbug spell the end for antibiotics?

Could a new form of easily spread antibiotic resistant superbug spell the end for antibiotics? Timothy Walsh from Cardiff University explains

Duration: 07:30

A controversial treatment for alcoholism in the Latvian capital, Riga

The Latvian capital Riga is a big destination for medical tourism. One clinic in Riga is offering implants for people addicted to alcohol. But are they effective? Damien McGuinness reports

Duration: 08:43

Latest developments in childhood vaccinations

Vivienne Parry talks about the latest developments in childhood vaccination after visiting the World Congress of the International Paediatric Association in Johannesburg

Duration: 05:00

Optical illusions to test for schizophrenia

People with schizophrenia apparently can't see optical illusions so could this be a way to test people for the condition? Claudia Hammond talks to Dr Steve Dakin.

Duration: 04:50

Broadcasts