Main content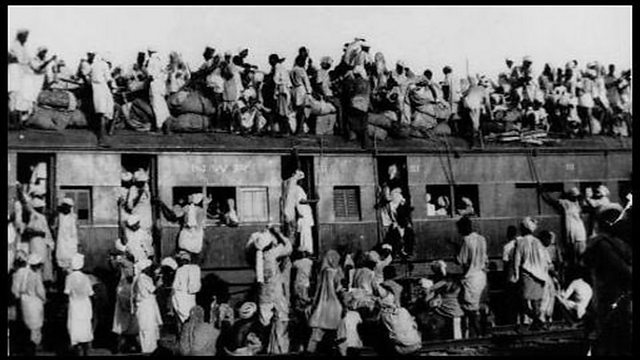 India's Partition - Part Two
The second of two programmes on the human price of the partition of India into two new countries on independence in 1947.
The partition of India led to millions of Hindus, Muslims and Sikhs fleeing their homes during terrible religious violence. This is the second of two programmes remembering that time.
Listen to the story of Chandra Joashi, who was only 12-years-old when his family was caught on the wrong side of the dividing line.
(Photo: Hundreds of Muslim refugees crowd a train leaving Delhi for Pakistan in this September 1947 photo.)
(Credit: AP)