Main content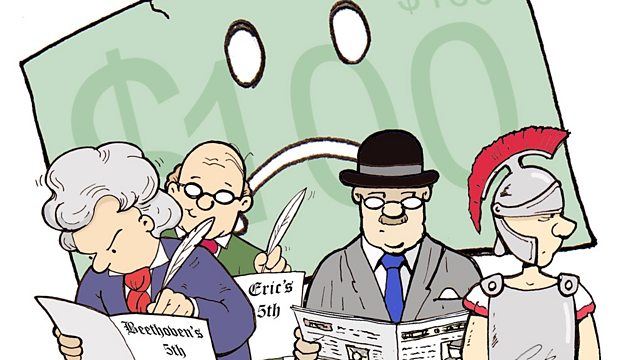 08/08/2010
The community versus the individual … How do we get past individual greed and what's the viable alternative?
Eminent sociologist Amitai Etzioni, says if our modern consumer society is the problem, then the answer is a 'communitarian' approach. But can this really work?
Getting beyond the individual is also what Nigerian novelist Teju Cole explores. In his case it's not people around him, it's communing with the past inhabitants of cities.
And from individual to common ownership in music: should songs belong to everyone? German musicologist Dr Daniel Müllensiefen dissects musical plagiarism.
Illustration by Graeme Davis.
Chapters
Amitai Etzioni

Sociological insights from Professor Amitai Etzioni.

Duration: 17:20

SIXTY SECOND IDEA TO CHANGE THE WORLD

A controlled mating season for humans.

Duration: 05:37

Teju Cole

Communing with the spirits of the past in today's modern cities.

Duration: 13:37

Dr Daniel Müllensiefen

Using old melodies to create new songs.

Duration: 12:11