Main content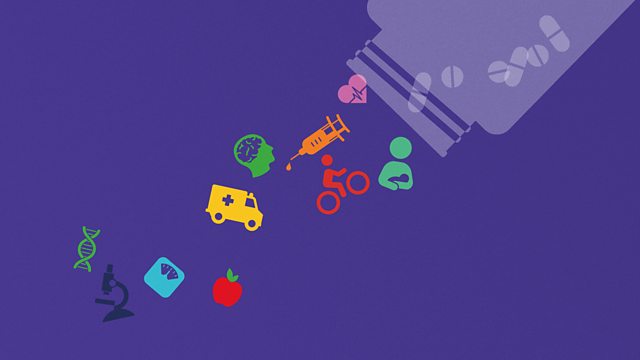 19/07/2010
Claudia Hammond reports on head size and Alzheimer's disease, treatment for heart failure, encouraging the use of latrines in Kenya, and the dangers of asbestos.
New research suggests that having a big brain may protect against Alzheimer's disease. Claudia Hammond talks to Dr Robert Perneczky, a psychiatrist at the Technical University in Munich, about his findings (based on tests of 270 patients with Alzheimer's disease in US, Canada, Germany and Greece).
Heart failure affects millions of people. It occurs when the muscle of the heart struggles to pump enough blood around the body. Dr Martin Thomas, a cardiologist at the London Heart Hospital, is pioneering a new way of tailoring a pacemaker to improve the lives of people with heart failure.
Over one billion people in the world have to defecate out in the open. Open defecation leads to many diseases. Anna Lacey visits a project in Kenya which encourages the building and use of pit latrines.
Steve Lee is living with the incurable cancer, mesothelioma. It's caused by exposure to asbestos. Despite his illness Steve has continued to run and he has lived for longer than his doctors expected. Professor Julian Peto, of London School of Hygiene and Tropical Medicine, tells Claudia Hammond how it was discovered that asbestos is so dangerous to health. He explains why currently the UK has more deaths from asbestos-related diseases than any other country.
Last on
Chapters
Head Size and Alzheimer's Disease

New research suggests that having a big brain may protect against Alzheimer's disease. Claudia Hammond talks to Dr Robert Perneczky, a psychiatrist at the Technical University in Munich.

Duration: 04:08

Treating Heart Failure

Martin Thomas, a cardiologist at the London Heart Hospital, is pioneering a new way of tailoring a pacemaker to improve the lives of people with heart failure.

Duration: 04:50

Building Latrines in Kenya

Over one billion people in the world have to defecate out in the open. Anna Lacey visits a project in Kenya which encourages the building and use of pit latrines.

Duration: 06:03

Living with Mesothelioma

Steve Lee is living with the incurable cancer, mesothelioma. It's caused by exposure to asbestos. Despite his illness Steve has continued to run and he has lived for longer than his doctors expected.

Duration: 05:40

Dangers of Asbestos

Professor Julian Peto, of London School of Hygiene and Tropical Medicine, tells Claudia Hammond how it was discovered that asbestos is so dangerous to health.

Duration: 04:51

Broadcasts