Main content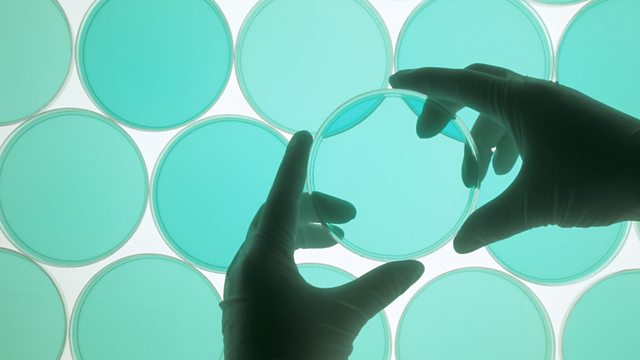 16/07/2010
Could the oil spill have been better managed?; Making a general flu vaccine; Genetically Modified mosquitoes to fight Dengue fever; ESA's Rosetta probe sends back pictures of asteroid "Lutetia"
COLLABORATING ON THE OIL SPILL
One of the criticisms of BP in the early stages of the oil spill in the Gulf of Mexico was the secrecy surrounding the initial responses to the blow out. Dr Iraj Ershaghi, in the University of Southern California's Collaboration Lab thinks that experts from around the world could and should have collaborated remotely to come up with solutions to stopping the oil spill.
GENERALISED FLU VACCINE
The problems with flu vaccines, is that they're very specific to each flu virus strain – so a new one must be made for each year, and for each strain of influenza. But now, scientists think they could have come up with a way of making a much more generalised flu vaccine – which could be given to children and possibly give them immunity for life.
GM INSECTS
Outdoor trials of Genetically Modified mosquitoes to tackle the disease Dengue fever will start in South America this year. If they are proven safe and effective then they could be fighting Dengue for real by this time next year. That would transform the lives of people threatened by the bone-crushing pain of this disease, when there's very little other protection science can offer. But are there potential dangers? There are certainly concerns about releasing Genetically Modified animals into the wild. Reporter Tracey Logan goes to see some of these GM mosquitoes for herself, in the laboratories of Professor Luke Alphey, of Oxitec – Oxford Insect Technologies, just outside London.
ROSETTA PROBE'S FLYBY OF ASTEROID "LUTETIA"
One of the ways we can learn about how the Earth and the Solar System formed is to look at the bits of rubble left over from when it all began 4.6 billion years ago – in the form of asteroids and comets.
The asteroid "Lutetia" has been a mystery for many years, with ground-based telescopes often showing us confusing characteristics. But the European Space Agency's Rosetta probe has recently made a flyby of the asteroid. Dr. Stuart Clark, author of a new book "The Big Questions: The Universe", was in Mission Control for Science in Action when the Rosetta probe started to send back its amazing images of "Lutetia".