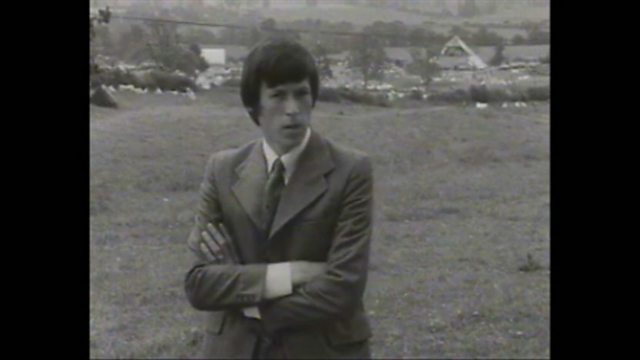 Glastonbury 1971 - Drugs at the Fayre
John Craven looks at the response to drugs at the 1971 Glastonbury Fayre.
Featured in...
Clips from Glastonbury 1971

Relive some of the greatest moments in the history of the Glastonbury festival.

Listen to BBC archive clips from the second year of Glastonbury Fayre.