Main content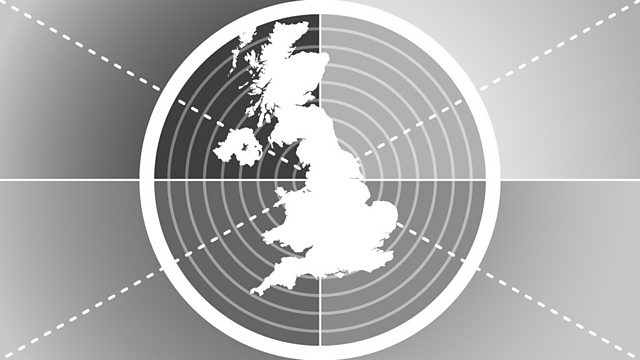 02/07/2010 UK Foreign Policy | Limiting immigration | Britain's relations with the Vatican
On Politics UK this week, with Edward Stourton: Rewriting Britain's foreign policy, limiting immigration and the Pope's forthcoming visit to the UK.
On Politics UK this week, with Edward Stourton:
Rewriting Britain's foreign policy: is it managed decline, or twittering towards a more interconnected future? Or could it be that Britain, as Professor Kishore Mahbubani of the School of Public Policy in Singapore observes, has missed the boat? In the first of four speeches, Foreign Secretary William Hague this week argued that Britain is especially well-placed to take the opportunties offered by what he called a "networked world" because of its language, its economic vigour, and its role in Europe and the Commonwealth. William Hague also has a reputation as a Euro-sceptic, but the Conservatives' approach to Europe is tempered by the realities of coalition politics; their Liberal Democrat partners are altogether more enthusiastic about the European project. The Foreign Secretary accused the last government shirking its European duty. We talk to former Foreign Secretary David Owen.
Pulling up the drawbridge on mass immigration: the public are keen, but it's not quite as easy as it seems. This week the government announced a temporary cap on the number of immigrants who will be allowed into Britain - the cap of course applies only to countries outside the European Union and it will last until April next year when the government plans to announce a long-term annual limit on immigration. The issue of immigration was a very sensitive one during the recent General Election; it was Gordon Brown's exchange with a voter on the subject that led the then Prime Minister to condemn her as "bigoted", forgetting as he did so that the comment would be caught on a radio-mic he was wearing. The Conservative campaign promise was to reduced the level of immigration to "tens of thousands". We discuss this week's announcement with Philippe Legrain, a Visiting Fellow at the London School of Economics' European Institute, and with Douglas Murray from the Centre for Social Cohesion think tank.
One of the items demanding attention in Foreign Secretary William Hague's in-tray is the appointment of a new ambassador to the Holy See. He will be making the appointment at a sensitive time; Pope Benedict is due to pay the first ever state visit to Britain by a pope in September. Britain's current Vatican ambassador, Francis Campbell, is the first Catholic who has ever held the post, and there is speculation that his succesor will be another Catholic with a very high profile indeed; Anne Widdecombe recently retired from Parliament after more than two decades as a Conservative MP and we talk to her about Britain's relations with the Vatican.
Last on

Broadcasts