Main content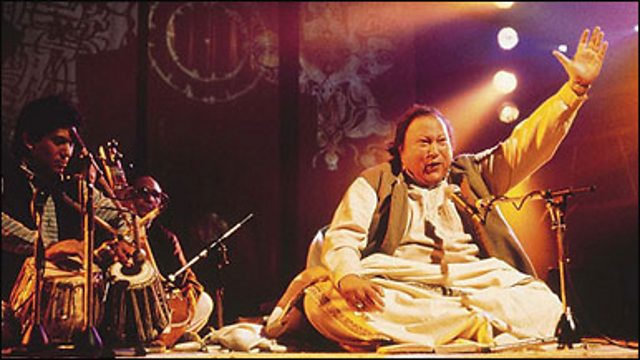 12 June 2010
Contemporary and classic tracks from around the world. Playlist at bbcworldservice.com
Charlie died recently following a long illness. The BBC World Service is currently repeating some of his programmes. This one was first broadcast in June 2009.
This week Charlie brings you music from international vocal groups. We begin with 'Down To The River To Pray' which features in the American Coen Brothers film 'O Brother Where Art Thou'. Although credited to the singer Alison Krauss on the album, she is also joined by numerous vocalists including the First Baptist Church Choir of White House, Tennessee.
The gospel group The Swan Silvertones was popular in America in the forties and fifties. We feature 'Oh Mary Don't You Weep' from the Testify! gospel box set. Next we head to Pakistan to hear an offering from the legendary musician Nusrat Fateh Ali Khan who performs devotional Sufi music with the Qawwali singers.
The Cuban group Sexteto Bolona was recording in the 1920s and Charlie plays a song from the Sextetos Cubanos album 'A Morir, Caballeros'. Decades later in the 1960s and 1970s a vocal trio called The Heptones were performing Jamaican rocksteady and reggae. From their album 'Peace & Harmony' you can hear the track 'Book of Rules'.
Travelling back in time again, about twenty years earlier The Manhattan Brothers were mixing African harmonies with American ragtime and doo-woop. Their unique sound made them one of the most popular vocal groups in South Africa and the song Malayisha is from a compilation 'The Very Best of the Manhattan Brothers'.
And finally from the album 'Songs From The Volcano' a track from the Papua New Guinea Stringband together with Bob Brozman.
Nusrat Fateh Ali Khan photo by Tim Hall/Redferns.