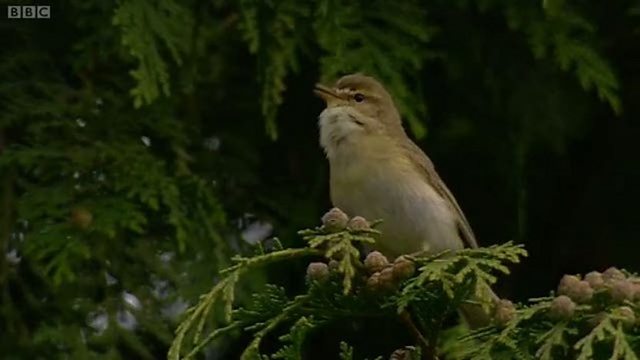 Little brown jobs
Simon King introduces the stars of the Welsh woodlands - willow warbler, garden warbler, wood warbler and chiffchaff. They're not much to look at, and rather difficult to tell apart by sight, but their songs are very distinctive and - in some cases - very lovely.
Featured in...
Favourite video clips of the UKs best loved garden birds.

Be captivated, informed and inspired by the world's wildlife.