Main content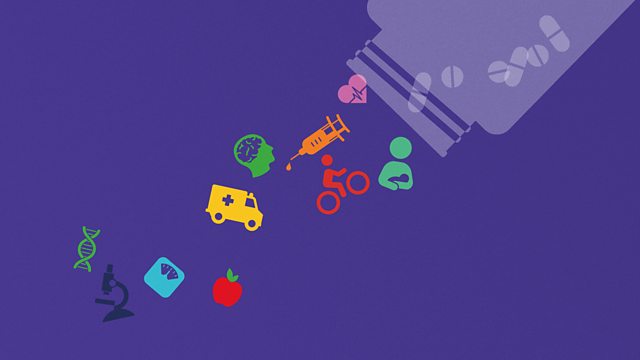 31/05/2010
Does not brushing your teeth increase your risk of heart disease? Why the number of left handed people has changed; salivary stones and inhalable vaccine for measles.
Brushing your teeth regularly prevents tooth decay – but can it also help prevent heart disease? For the first time researchers in Scotland have found that people who brush their teeth less than twice a day seem to be at higher risk of heart disease. Claudia talks to Richard Watt, Professor of Dental Public Health at University College London
Chris McManus, Professor of Psychology and Medical Education at University College London, explains why some data collected 50 years ago is revealing information about why the number of left handed people has changed in recent history.
In some people small stones of calcium, sometimes up to the size of a marble, can block the salivary ducts. This causes pain and swelling. An international team at Guy's and St Thomas' hospital in London is pioneering a technique where they use a special basket to go down the saliva duct and grab the stone while the patient is awake. Claudia observes the operation.
A team at the University of Colorado in the USA has just invented a measles vaccine which people can inhale through the mouth rather than it being injected. This prevents the need for clean water to make the vaccine or needles to inject it. Robert Sievers, Professor of Chemistry and Biochemistry explains why this could help in vaccination campaigns.
Chapters
The links between oral health and heart disease

A new study looks at the link between how often you brush your teeth and your risk of heart disease.

Duration: 05:03

Left handedness

Why the population of left handed people hasn't stayed the same over the last 200 years.

Duration: 07:47

Salivary stones

Salivary stones are deposits of calcium which can grow to the size of a marble. Claudia hears about a new way of removing them.

Duration: 04:54

Inhalable vaccine for measles

A new inhalable vaccine for measles. With no needles or need for clean water could an inhalable vaccine for measles make mass vaccination easier and safer?

Duration: 06:36