Main content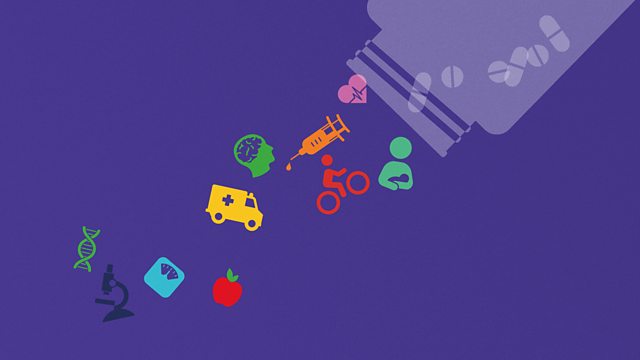 17/05/2010
The history of smallpox and how it was eradicated, new trials on a polypill to combat heart disease, sleeplessness in Cairo and links between autism and migration.
In 1796 Edward Jenner deliberately infected a young boy with cowpox and then smallpox - and in doing so demonstrated the process of vaccination. As a result 30 years ago, the culmination of a vast vaccination programme was the eradication of the hideous disease, smallpox for good. Gareth Williams, Professor of Medicine at Bristol University has written a new book about the disease – The Angel Of Death. He explained why it was such a horrible disease to die from.
What's red, costs less than a cup of tea and could be on target to combat the world's biggest killer? And why is the drug company making it, happy to do so for zero profit? Claudia discusses the launch of a huge trial into a pill which aims to prevent heart disease. Not a wonder drug, but a combination of four existing drugs like statin and aspirin, combined in one cheap pill to reduce blood pressure and cholesterol levels. Researchers hope this will prevent millions of deaths from heart attack and stroke.
For anyone desperately trying to sleep a noisy environment naturally makes it harder. In Egypt's busy capital Cairo, almost a third of the residents have difficulty sleeping and so Cairo resident Eva Dadrian reports from the recently opened Sleep Care Clinic in Cairo.
Autism and migration. Claudia finds out why leaving your country of birth to live elsewhere could pose a health risk to any children you later have in your new adoptive country. For the first time a large-scale study has shown that the risk of autism could be as much as five times higher in children whose mothers migrated to the UK from the Caribbean, Africa or Asia. She discusses this with Daphne Keen consultant paediatrician at St George's Hospital in London.
Last on
Chapters
The history of smallpox and how it was eradicated

The history of smallpox and how it was eradicated. Claudia Hammond talks to Gareth Williams, Professor of Medicine at the Bristol University.

Duration: 05:27

New trials on a polypill to combat heart disease

New trials on a cheap polypill to combat the world's biggest killer, heart disease. Claudia Hammond talks to Anthony Rogers, Professor of Global Health at The George Institute in Sydney, Australia.

Duration: 08:30

Sleeplessness in Cairo

Why Cairo is the city that never sleeps and how a new sleep clinic might help. Eva Dadrian reports.

Duration: 06:30

Links between autism and migration

Why leaving your country of birth to live elsewhere could pose a health risk to any children you later have in your new adoptive country. Claudia Hammond speaks to paediatrician Daphne Keen.

Duration: 05:25

Broadcasts