Main content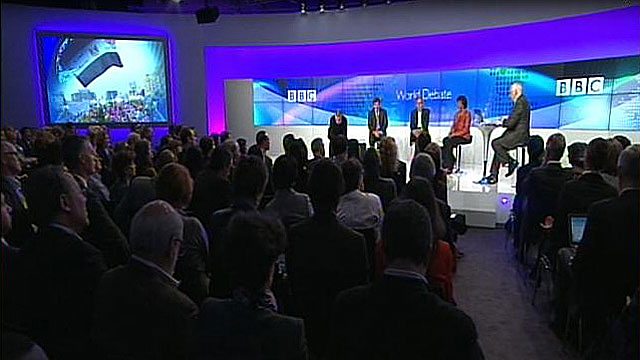 What Should Young Ambitious People do with Their Lives in Business?
From the St. Gallen Symposium in Switzerland. Peter Day and the panel ask how to choose your future - business, politics or even a social entrepreneur.
In the last two years big banks and some large private industries have had to look to the state for assistance and the fate of millions of workers has been thrown into doubt as the recession continues in many parts of the world.
So how do young people decide where their future lies? Should they aspire to a career in traditional big businesses or in finance? Should they work for corporations whose reputations may have suffered after the recent slump? Or should they start up on their own with new ideas about changing the world?
For the past 40 years, the University of St Gallen in the north-east corner of Switzerland has hosted a famous Symposium where several hundred students from all over the world mingle with their Swiss counterparts, and with global leaders of business and ideas.
What makes the St Gallen Symposium unique is that it is organised entirely by the students themselves. BBC presenter Peter Day attends the Symposium and chairs a debate focussing on the big choices young people are facing.
He will be asking panellists and the Symposium audience: is it business as usual, or are there better ways of running the world? And is it time for a change?
Panellists include:
Gautam Thapar, CEO, Avantha Group, India
Faisel Rahman, Managing Director Fair Finance, UK
Alex Singleton, UK Newspaper Leader Writer
Professor Kishore Mahbubani, Dean & Professor of Public Policy, Lee Kuan Yew School of Public Policy, University of Singapore
Last on
Broadcast