Main content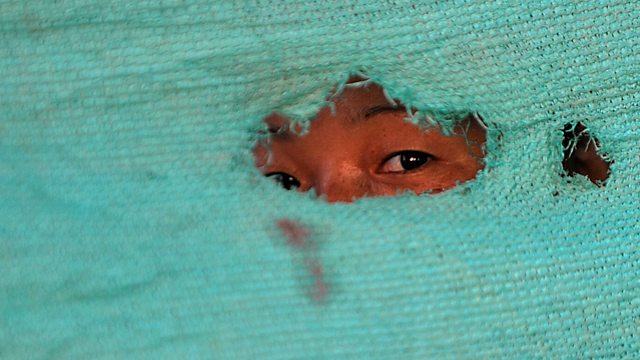 13/05/2010
Personal stories behind the news from all over the world. With Matthew Bannister
Children's heart surgeon; UK election campaign photographer; South Africa's white healer
Personal stories behind the news from all over the world. With Matthew Bannister
Children's heart surgeon; UK election campaign photographer; South Africa's white healer
Performing heart surgery on premature babies
Victor Tsang is a children's heart surgeon at the internationally renowned Great Ormond Street Children's Hospital in London. The babies' hearts he works on are often only the size of a walnut, so a steady hand, a steady eye and a steady nerve are vital. And often he faces the moral dilemma of deciding whether complex surgery on a tiny premature baby will do any good or whether the baby should be left to die. He told Outlook about the work that he does.
South Africa's white Sangoma
38 year old John Lockley is one of the first white men in recent history to become a fully initiated Sangoma, or traditional healer, in the Xhosa tribe of South Africa which counts Nelson Mandela and Desmond Tutu among its members. John tells Matthew his extraordinary story.
Photographing the UK elections
As the official UK election photographer Simon Roberts has travelled the length and breadth of the British Isles in his camper van trying to capture images from the campaigns that have been ignored by the day to day media coverage. He's also been getting hundreds of photographs from members of the public, which he has put up on his website. Listen to his alternative view of this historic election.