Main content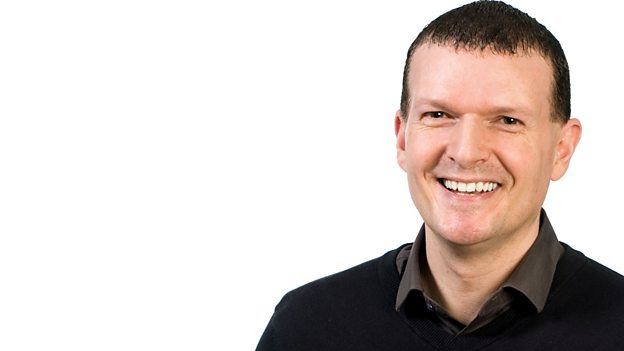 Phil Trow's Breakfast Show
All the latest news, travel, weather and sport with Phil.
Phil started his radio career in the Midlands in 1986 and has since worked with everyone from Robbie Williams to Emily Bishop!
However, for his first foray into the world of breakfast on BBC Radio Derby, he was renamed Phil Snow as he sat in during the bad weather in the early part of 2010.
Phil achieved a number one single in Staffordshire, the 'Telethon Rap'. He was also served his tea by Robbie - when the pop superstar in waiting was on work experience at his radio station!
He joined BBC Radio Manchester in 1990 (when it was BBC GMR) where he interviewed his most daunting guest to date - Margaret Thatcher.
He also carelessly lost the Lord Mayor down the back of a massive inflatable frog! He was part of the team that won a Sony Radio award for coverage of the IRA bomb attack in Manchester. The explosion happened while Phil was on-air.
He was also a regular presenter on the BBC North West Children in Need TV show.
Phil diversified in the 90's and became the 'warm-up' man for Children's BBC, working on programmes like 'Live and Kicking' and 'Get your own back' - he says he still has the gunge stains.
He has also pruned roses with Alan Titchmarsh and made lasagne with Gordon Ramsay.
Phil has tried his hand at acting, appearing in Coronation Street and in panto. He even played 'Gary Lineker' in the stage play 'An evening with ...'.
He joined BBC Radio Lancashire in 2004 and last year headed back to the Midlands to present various programmes for BBC Radio Derby.
Available now
There are currently no available episodes