Main content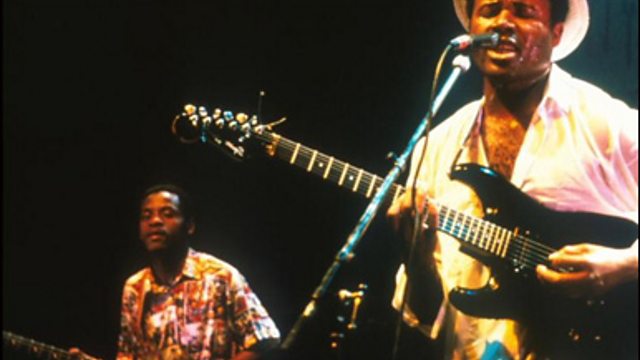 10/04/2010
Contemporary and classic tracks from around the world. Playlist at bbcworldservice.com
Charlie died recently following a long illness. The BBC World Service is currently repeating a series of programmes he recorded which look at the 'greatest hits' of world music. This programme was first broadcast in March 2009.
This week Charlie's selection of world music hits goes back in time to an international mega-hit pastiche of South African kwela style by a German bandleader, a Mexican hit by a Costa Rican performer, a Trinidadian calypso singer with clever lyrics and an exotic name, a Cuban band leader offering some colour-coding advice, some real kwela from the days before TV and a Zimbabwean band (who Charlie used to play football with, in the park), as well as Brazilian and Haitian tunes. It's a big sound.
Photo shows The Bhundu Boys.