Main content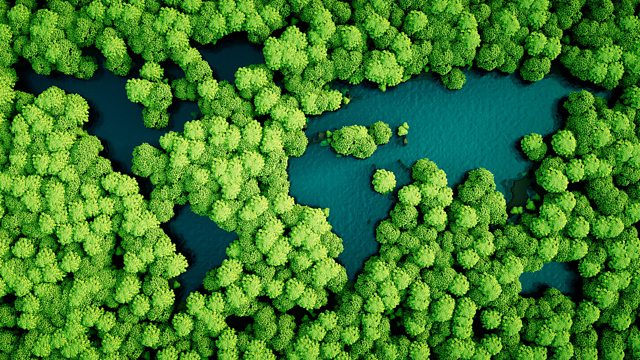 08/04/2010
Mike pictures his carbon footprint, hears about solar for food, and tackles his challenge
When this show launched one year ago, we promised to keep a track of our carbon footprint. We've now hit 35 tonnes of carbon dioxide, but what does that look like? It's hard to visualise the impact of our show on the environment when we just talk about numbers; about kilogrammes and tonnes. So we asked for some assistance.
Dr Adam Nieman specialises in trying to help people better understand our relationship with the environment by turning statistics into illustrations - so we asked him to do a visual representation of our 35 tonnes of carbon dioxide. You can see his illustration below.
Also in this week's show, we consider whether environmental journalists are doing enough to engage the public. We hear from journalists in the UK, America and Africa - who tell us why their news editors fear environmental news is a turn off for readers.
Plus, Mike has another go at his solar challenge, and we hear from listener Ivor Hanson who lives on the Solomon Islands in the Pacific Ocean. He has a nice tale to tell about efforts on the islands to help residents swap food for solar panels.
As ever, tune in, have a listen and let us know what you think. Email the team at oneplanet@bbc.com, or join in the conversation on our Facebook page - the link's below. Remember there's a little extra for you if you download the free podcast.