Main content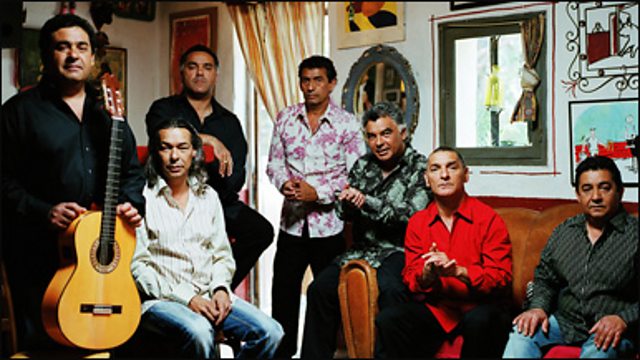 27 February 2010
Contemporary and classic tracks from around the world. Playlist at bbcworldservice.com
It's another opportunity to hear one of Charlie's programmes of "World Music's Greatest Hits", where he plays music from one musical tradition that burst out of its established home and gained wider recognition around the world. This time it's music from before the term 'world music' was coined.
This week he revisits a track by Manu Dibango which Michael Jackson took a shine to, a gyspy guitar song that became a global hit based on a Venezuelan original, we hear the man who introduced singing into tango and Portuguese music from the mid '50s. Charlie visits the Caribbean to trace the derivations of soca and feature a track from Haiti.
Gypsy Kings photo by Thierry Rajic, Figure agency.